Welcome to
Brasserie Vaudeville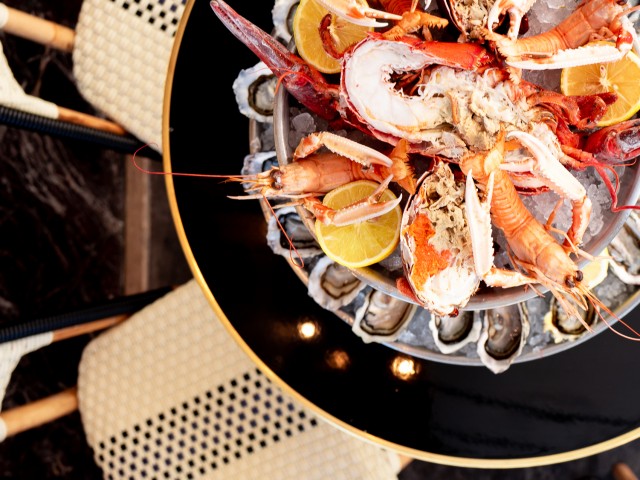 Brasserie Vaudeville
[
YOUR BRASSERIE ]



Since 1918, just a stone's throw from the Opera, the Parisian Brasserie
Vaudeville, located opposite the Stock Exchange, is the restaurant where you
can enjoy traditional French cuisine, have an aperitif on the terrace or
savour a fine seafood platter.

The Art Deco style brasserie is in continuous service and welcomes you from
breakfast to dinner, including afterwork. The restaurant is open on Sundays.
The Brasserie Vaudeville adapts to all your desires, from breakfast, lunch,
dinner, to aperitif time with its cocktails and specialities to share.

Going to the theatre on the Grands Boulevards? The brasserie is open late
at night to welcome you. The restaurant is open on Sunday.
Brasserie Vaudeville BRASSERIE – FRUITS DE MER A EMPORTER Paris
General information
Cuisine
Fish & Sea Food, French, Traditional cuisine
Business type
BRASSERIE – FRUITS DE MER A EMPORTER
Services
Terrace, Continuous Service, Open on Sundays, Late closing, Take away seafood platters, Free WiFi
Payment methods
Debit Card, Visa, Cash, EN - Titres restaurant, EN - Paiement Sans Contact, Restaurant Ticket , Mobile payment
Access
Underground
Bourse (L3), Grands Boulevards (L8 et 9)
Opening hours
Brasserie Vaudeville